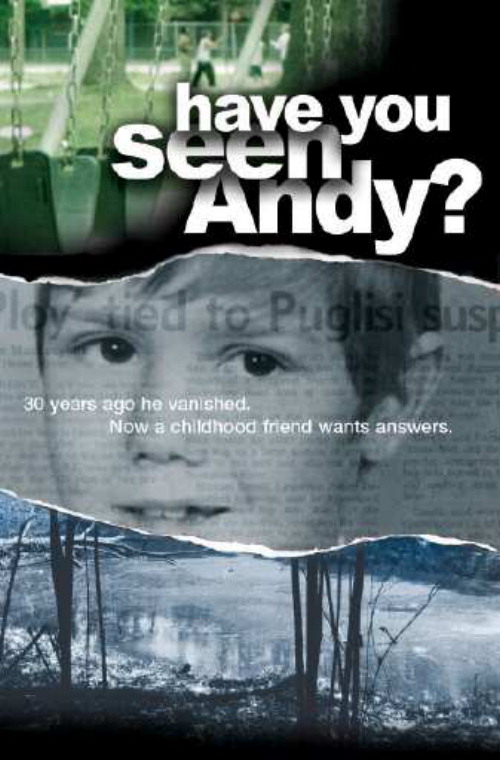 Photo by Handout/Eagle-Tribune
This kid went missing when I was about 7 years old. I was Just grasping that the world was not the safe little coccoon that I had believed it to be. There was a 7 year period locally and nationally back then where the perverbial deffecation was hitting the ventilation. With Andy Puglisi, Willie Horton, (this book was written by my Leutennant and is a really good read, plus almost all the cops pictured on the cover were the guys that trained me when I was a rookie) Son of Sam, and many other atrocities committed during the social revolution that was the 1970's
These crimes and others were what shaped my skewed view of the world. Parents around here were scared for their children (rightfully so) Block Mother Neighborhoods and Kid Safe Houses dotted the landscape with their large neon orange helping hands signs in windows to let kids know that these were safe havens and the people that had these signs were vetted by the police and deemed to be good people who would help if you were in trouble or being stalked by a predatory grownup. School Patrol groups, patrol leaders, and crossing guards suddenly appeared on the scene. It was drilled into our heads that the world WAS NOT A SAFE PLACE. In hindsight, these were the stories that made me want to be a cop, to help people and actually make a difference, so good can come of bad situations. But it is sad that the bad things had to happen in the first place.
This kid was never found, their has been some extensive policework and investigation, Psychics have taken a crack at the case, but sadly the book is still open on it and many a cop has come and gone wanting to be the guy or girl that solves the case and gives this family and the community peace and closure.
I don't know much about the film maker and I haven't seen the movie, but I lived through it and just seeing this article flashed me back to that time and place. I think it will serve as a helpful tool for parents to open discussions with their kids about being safe always.
By Jill Harmacinski
Staff Writer
LAWRENCE - Growing up in the South Lawrence projects, Melanie Perkins says her neighborhood was full of survivors; victims of physical abuse, substance abuse and poverty. Everyone there lived through a lot and they made it.
But nothing could prepare them for Aug. 24, 1976 - the day Angelo "Andy" Puglisi, 10, vanished from the Higgins Memorial Pool.
"They were scared," said Perkins. "You can see it on their faces. They were traumatized."
So was Perkins, who never forgot her childhood friend Andy.
This month, Perkins, now a 40-year-old filmmaker and mother of two, unveils "Have you seen Andy?" an HBO documentary she spent seven years making. The film premieres on May 17 to an invitation-only crowd of 400 at the Showcase Cinema in Lawrence, the same movie theater Perkins and Puglisi would walk to on summer days.
"This was our neighborhood," Perkins said in a telephone interview last night. "I played with Andy at the pool that day and suddenly he disappeared. I didn't understand."
As an adult, when she decided to search for answers, she soon found she wasn't alone.
"I thought about Andy over the years. And as I started to contact people, I found all these children that were just as affected by Andy's experience as I was," Perkins said.
The film is also being presented by the Molly Bish Foundation and Center, a group dedicated to missing and exploited children. Perkins said she hopes the movie will put the spotlight on Puglisi's disappearance along with those of other missing children.
"People don't just vanish without a trace," she said. "It's not physically possible."
Through her research, Perkins uncovered new information about Puglisi's disappearance. The documentary also recounts the afternoon the boy disappeared, the six-day national search that followed and the police investigation that's spanned three decades.
In 1976, Puglisi lived with his family on East Dalton Street in the Stadium Housing Projects.
In the first months after he vanished, police believed Wayne Chapman, now a 59-year-old convicted child molester, was involved in the boy's disappearance.
But Chapman, who was recently denied parole, has never been charged in connection with the Puglisi's disappearance, although Perkins and others believe there is more than enough circumstantial evidence against him.
Over the past three decades, police have dug holes around the city in a fruitless search for Puglisi's body. But Perkins believes her friend's body could be in South Lawrence.
"We need a grid search of the area ... They've searched sporadically but not methodically," she said.
Perkins said she is no longer the same person as she was when she started the film. Digging into the case unearthed darkness, which she cannot forget. As an example, she recalled listening to an audio tape of Chapman's thoughts as he follows a school bus full of children.
"I had no idea what I was getting myself into," she said. At times, Perkins, who married and became a mother during the same time period, said she had to walk away from the project temporarily.
"You can't unring the bell," she said.
The film has already been shown at the Chicago International Film Festival, the USA Film Festival in Dallas and the Berkshire Film Festival in Great Barrington, Mass. Perkins, who lives in the Greater Boston area and graduated from Fitchburg State College, initially wanted to major in human services and become a social worker. But she saw some kids filming on the college campus one day and it piqued her interest.
She told an adviser, Professor Mary King, she wanted to change her major to film. King encouraged her to double-major in human services and communications and make "films about social issues."
Now retired, King is on Perkins' invitation list for May 17.
Local and state police investigators, friends and Puglisi's relatives are also invited.
"It's a really powerful thing for me to be able to bring this back to Lawrence," she said. And she can only hope that had it been her that was abducted that August day, "I'd like to think one of them would be looking for me."
"Have you seen Andy?" will also air on Cinemax on June 12 at 7 p.m.